From the Gstattlhof you can reach the Pragser Wildsee on foot
Holidays in the Pustertal Valley near the Braies lake
The apartments in the Gstattlhof at 1,400 m above sea level offer an ideal location for our guests who want to spend an active holiday in the mountains of Alta Pusteria. Numerous hiking trails, mountain bike tours and mountaineering routes can be reached directly and easily from the farm. Due to our exceptional location in the Dolomites, guests who are only looking for rest, relaxation and tranquillity will also get their money's worth.
The apartments are spacious and lovingly designed in the romantic, earthy South Tyrolean farmhouse style.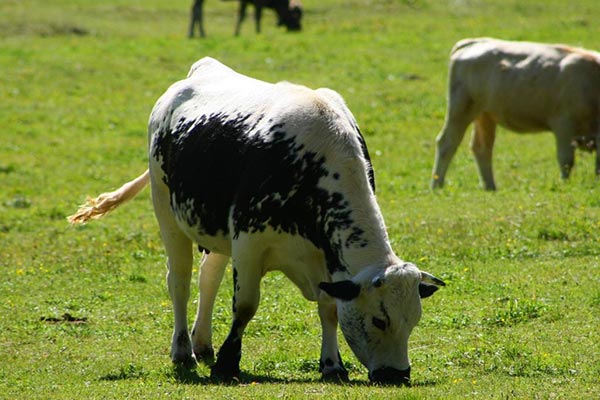 Animals on the Gstattlhof
Scottish Highland cattle feel at home here at our Alpine farmstead, 1,400 m above sea level. The herd is growing steadily, and working with these hardy and adaptable animals enriches our lives by the day. When holidaying with us in Alta Pusteria you can observe the animals in their normal environment and daily routine.

As well as Highland cattle at the Gstattlhof we also rear the now rare Pustertaler Schecken or Sprinzen – mottled cattle, an extremely robust bovine breed that almost became extinct during the first half of the 20th century due to adverse circumstances.