Winter holiday in Alta Pusteria South Tyrol
Skiing in the Braies Valley and Alta Pusteria
From Braies Valley you can quickly reach the ski centres of Alta Pusteria (Baranci, Mont. Elmo, Croda Rossa), Cortina and Plan de Corones can also be reached in a short time by car or public transport. Skiing and snowboarding on perfectly groomed slopes turn your holidays into a winter experience. The Gstattlhof with its 5 apartements is therefore ideal for your winter holiday in Braies.
Ski area Braies
Two ski lifts where even inexperienced skiers can have a lot of fun. The small but nice skiing area is especially suitable for ski clubs and groups.
There is also a lot going on off the slopes: "magic carpets", children's parks and snow slides keep the little guests happy, while the grown-ups get their money's worth in the ski hut.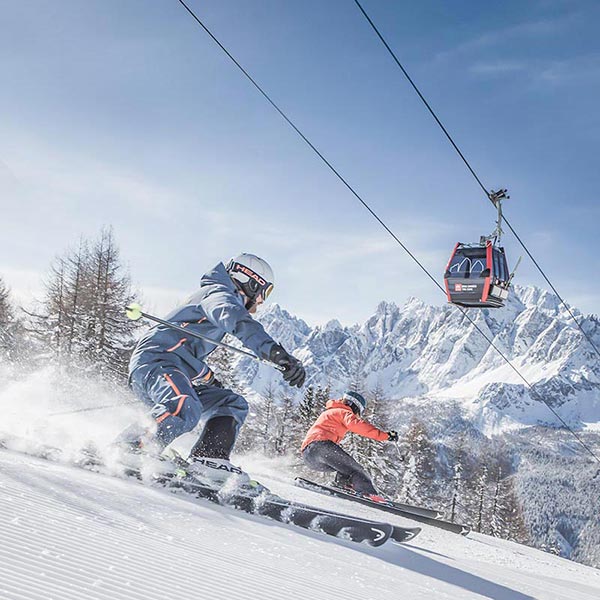 Cross-country skiing: Winter holiday in Braies
Cross-country skiing in the beautiful Braies Valley and Alta Pusteria
The Braies Valley in Alta Pusteria South Tyrol is a true Eldorado for cross-country skiing enthusiasts. Classic runners or passionate skaters, beginners or experts, connoisseurs or athletes, there is the right cross-country trail for everyone here. Short circular trails or great long distances, the winter landscape of the Braies Valley is best explored on the narrow boards. The Gstattlhof is located directly on the cross-country ski trail network.
A cross-country trail for connoisseurs, situated at 2000 m with a wonderful view of the surrounding Dolomite peaks, is the 6 km long circular trail on the Prato Piazza. The panoramic trail on the magnificent high plateau at the foot of the Dürrenstein and the Hohe Gaisl is probably one of the most beautiful trails in South Tyrol. Silent companions on the trail are Monte Cristallo and the Tofane.
We wish you lots of fun cross-country skiing in the snow-covered Braies Valley.
Ski touring and snowshoeing in the Braies Valley
Strap on your touring skis and experience the special adventure in the Braies Valley. Climb the mountain peaks from the bottom to the top.
Hiking with snowshoes – enjoy nature.
Simply dress warmly and off you go: Numerous cleared winter hiking trails await you when snowshoeing in Alta Pusteria.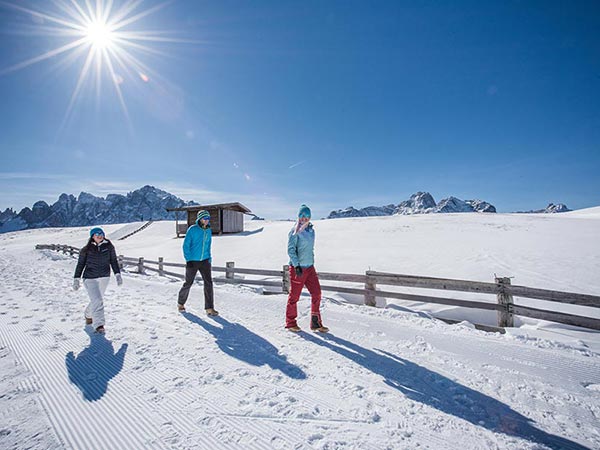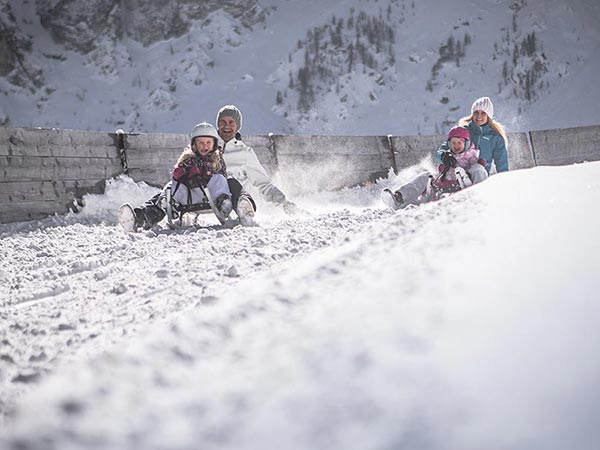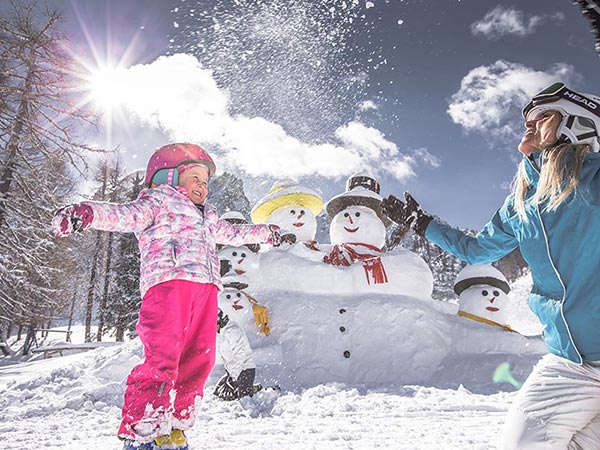 Winter fun in Alta Pusteria: skiing and more
Framed by the impressive mountain scenery of the Dolomites, seven different ski areas in Alta Pusteria – each in its own way – entice you with sunny family slopes, challenging downhill runs, fun tobogganing and cool snowboard fun.